By Gangadhar Kulkarni 350 weeks ago 929 Views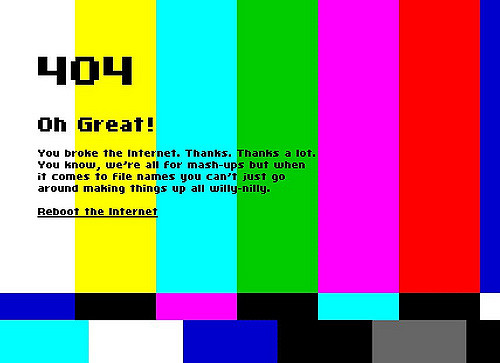 What Is 404 Error and How to Overcome on It?
You may have heard the term ?404 error?, but do you know exactly what it means? Let me explain the 404 error with a simple example. If you ask a shop owner about a product, he will give it to you if the item is in stock. However, if it is not available, he will inform you that the product does not exist in his store. Similarly, web servers respond with code 200 if a text/image/video is found on your website. But if the content does not exist, then it shows ?404 error? to the end users.
What are the Possible Reasons of 404 Errors?
Each and every resource on your website, web page, video, image etc. has a specific URL. The URL and the resource mapping should be flawless to ensure exact content delivery to the web surfers. In case this mapping is not done correctly, the 404 error is shown to the users. Let?s take a look at some of the possible reasons for 404 error.
The visitor is entering wrong URL address in the browser.

You may have moved the content to a new location, but forgot to do the 301 redirect.

You may have deleted a page that used to be a part of your website,

Someone (third party website) is referring your website using an URL that you either deleted or changed.
Why 404 Pages Hurt SEO?
Search engine bots don?t like broken links because such web pages simply slow down the crawling process. Besides, users also get disappointed if they click on a link from SERP or any third party website just to discover the ?404 error? message. Since Google gives huge importance to user experience while deciding the rank of a website, 404 error messages can damage both your SERP rank and brand value.
How to Solve the 404 Error?
Find all the broken links on your site and remove them from the sitemap immediately.

If you have moved a few web pages from one location to a different location, then use permanent 301 redirects. This way, users will land on the currently live page, bypassing the ?page not found? message.

Remove references to pages not present on your website anymore. For instance, often webmasters use blog posts for internal link building and share the product page URL in articles to generate revenue. If you have applied the same technique, then delete the broken links from blog posts and any other part of the website.
In case you miss a broken link or can?t remove broken backlinks from third party websites, you must be ready to handle the 404 error professionally. You should embed a search tool on the 404 error page. This search box will help the visitors search for relevant content from the 404 error page itself, without going back to the search engine. This is a great technique to reduce the bounce rate.