By Gangadhar Kulkarni 383 weeks ago 890 Views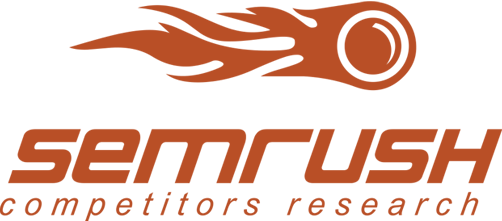 SEMrush-Best SEM and SEO Tool
SEO and SEM are the key techniques in web marketing. Every entrepreneur or businessman wants more leads to grow business exponentially so they uses various online marketing techniques to attract customers via website or blog. In which SEO, SEM and SMO are the most preferred techniques followed by web owners to grab more web traffic and leads to their business via website.

Nowadays, paid advertising, Social Media Marketing are the best ways for online promotion. Besides it to maintain these activities there are numerous Search Engine Marketing and SEO tools available. In between, SEMrush is most acceptable and useful SEO tool by web owners to manage their website's online performance.

-Overview of SEMrush Tool

SEMrush is a free and paid search engine marketing tool, helps in offering you important metrics about your competitors. It works like a spy for your website competitors introduced by the maker of SEOQuake, a admired SEO addon for Mozilla Firefox. It gives you lot of data about any website on the internet that has been around for a specific amount of time.

SEMrush is a leading browser based SEM and SEO tool, that every serious internet marketer and blogger should have in their SEO tool arsenal. By using SEMrush you can find high CPC and long-tail keywords and also find what keywords your competitors are being ranked for. You could even conduct website audit, track your rankings over time and will also be able to identify what improvements you could make to improve the visibility of your website in search engines and thus, outperform your competitors.

To get access of this powerful SEO and SEM tool click here......