By Gangadhar Kulkarni 313 weeks ago 801 Views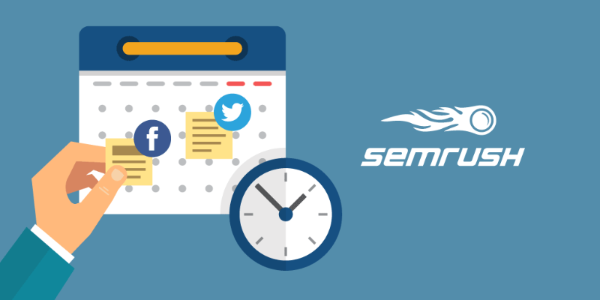 Try this Social Media Posting Tool to Enhance Your Online Presence
The SEMrush team is thrilled to offer you a brand new social media posting tool. Social Media Poster is a product of determined effort. It was initially developed to cover the needs of our own social media marketing team, and further enhanced based on the team's positive response and industry experts constructive feedback. The tool is designed to meet each and every requirement of swiss-army marketers who want to break their routine. Check it out all the features of this tool.
Social Media Poster makes it possible to:
-Post across Facebook and Twitter from one tab.
-Create your own posting schedule.
-Analyze your content performance.
-Draw content ideas from your favorite newsfeeds or blogs.
At last, you have it! All in one tab: SEO, PPC, content, outreach, online reputation management and now social media posting tool. Social Media Poster makes it that easy for you. Just set up the tool, connect your Facebook and Twitter accounts and schedule some posts. Social Media Poster will work 24/7, so you can sit back and enjoy the results.