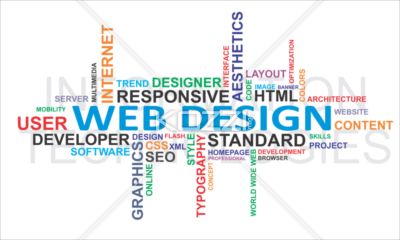 Gain Knowledge of HTML5 from Scratch through Trustworthy Sources
Knowing the latest Tools and Technologies
Building a website of your own or planning on building one for your company? Well, there are a couple of things you need to keep in mind before you get down to business. Things like responsive design and building websites with latest and updated technologies like HTML5 or CSS3 should be considered. If you are a web developer, you need to keep yourself updated with tools and technologies like HTML5. If you are a beginner, then you should spend time thinking about web development and how to carve and provide shape to your website or build a website of your own. This is important and must be taken into consideration.
HTML5 Tutorials from Credible Sources
There is no need to panic thinking how to begin with books and tutorials or learning hours. There are tons of online tutorials and many articles available on the internet that can teach you on the subject. Before you begin teaching yourself HTML5, it would be a good idea to create an outer plan or subtopic that would act as a prerequisite before you jump into HTML5. This will help you ensure that you remain well versed with the core subjects and topics of web designing.
Knowledge Source
This is a major and a basic step. This first step involves, finding an innovative learning source, be it online or offline. You could either take an online course or also do a certification course. There are tons of online tutorials and materials available on the internet to help you refresh your basic coding skills and enhance your knowledge in web design. Most of these online web design resources are completely free of cost and won't cost you a dime. How awesome is that? If you are looking to build your career in web design, finding the right resources and utilizing proper resources will make or break your future. Design your website with HTML5 and see your traffic to your website soar high. This will also enhance your online business and help you generate online revenue.
Knowing HTML5 Tools Extensively
You must know all HTML5 tools thoroughly. This will make designing much easier and more interactive. Some of the well common and well-known tools include 3D sketch tool that helps create 3D images for your website. Then there is the audio maker tool that helps in adding the audio tracks to your website or anywhere on your website in any of your webpage. Some other popular well-known tools include font testing tool, Ajax animator tool and much more, most of which can be downloaded from the internet and installed on your computer. You don't need to know anything fancy, but knowing the basics and the proper utilization tools will help you create visually attractive sites for your clients or your company.
Practical Work Experience
Having practical knowledge in coding and being able to apply logic in every step of creating or building a website will help you gather valuable experience over the years. Theoretical knowledge won't cut it alone and won't help you learn web designing. Thus making a trial with well known featured tools will do the job for you. Online tutorials with the right workspace for any kind of trial designing will help you raise your level of confidence as well. If you are a newbie to the world of website design and web development, even a minute or a tiny single suggestion or advice will do the trick. The final judges are the end users who will evaluate and analyze your web content and thus a requirement study can help enhance the scope of development.
Why do You need to Learn HTML5 Website Development?
Here are just a few valid reasons as to why you should learn HTML5 website development:-
This upgraded language is versatile in comparison to other technologies in the market. It helps browsers support both audio and video. Website load faster as a result of this.

When you code websites with such an advanced language, it will be accessible on any mobile device.

It will replace flash that has many detractors as Flash causes browsers to crash often and takes too much power. Apple prefers HTML5 since it does not support Flash. Since iPhones and iPads are here to stay, many websites are transforming and adapting themselves with HTML5.

This allows high-quality video streaming across all devices, including mobile phone, televisions, and videos. This language is just something else, which allows smoother transition across all browsers.
Conclusion
Learning HTML5 through online sources is a great idea but it should be a step-by-step guide starting from the basics and with an introduction to the tools. It is like making a background to add major building blocks. Once you have a good understanding of basics, you can start acquiring more knowledge. Here you can make a difference to your approach if you get practical training on web designing with HTML5.
There is no dearth of free online tutorials and also there are institutes that provide certification courses in web designing. How much you understand and how you do depends on your training. While free online HTML5 tutorial websites give free education, a certificate course from a training institute seems a better option as you get training on live projects.
Whether you learn HTML5 online or join a certificate course, you don't have to worry about money or time. There are institutes that provide training with flexible classes and with course validity. Having knowledge on HTML5 will be helpful in website building and also in further improving websites with interactive audios and videos.