By Gangadhar Kulkarni 330 weeks ago 778 Views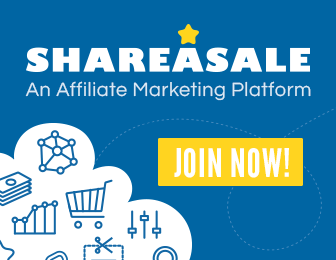 ShareASale Advertising Network: A Leading Provider of Performance Marketing Solutions
A leading provider of performance marketing solutions for the past 17 years and an ethical service-driven network that cares about both affiliates and merchants. Let ShareASale find sales leads for you. Only pay when it works!
It is a two-way program in which merchants register their products on the platform and affiliate marketers like me, and you sign up to promote these products and get paid for each sale made.
Who can join ShareASale Affiliate Program?
Anyone can join ShareASale; you only need to have a medium to reach your audience to sell them.
If you have a blog, no matter in which niche, you can join ShareASale.
ShareASale has a wide range of products you can choose to promote.
Why do I recommend ShareASale?
There are many great marketplaces like Commission Junction, Clickbank, etc. from where internet marketers can pick and promote the products that suit to their blog audience but the reasons I recommend to use Shareasale are:
-ShareASale has a very user-friendly and easy to use interface.
-You can sign up for almost any product you want. Products range from Grammarly content checking tool to many fortunes 500 businesses.
-Pay Per Sale and Pay Per Lead both types of programs are available there. Few programs pay 2 Tier commission too.
-The main reason is I am using it and making a good amount of dollars, and I know you too can do it.
Tips to Get More Affiliate Sales
I think promoting products that you have personally used and benefitted from is the most powerful secret to affiliate marketing. I have always practiced it.
If you want to make money from initial blog stage with less traffic, you can do it also with ShareASale.
It?s because though your audience is small you should keep it dedicated and promote the products that are a part of their niche.
So, what are you waiting for?
Are you all ready to make your first dollar online?
Sign up for a ShareASale account here and start earning online passively.