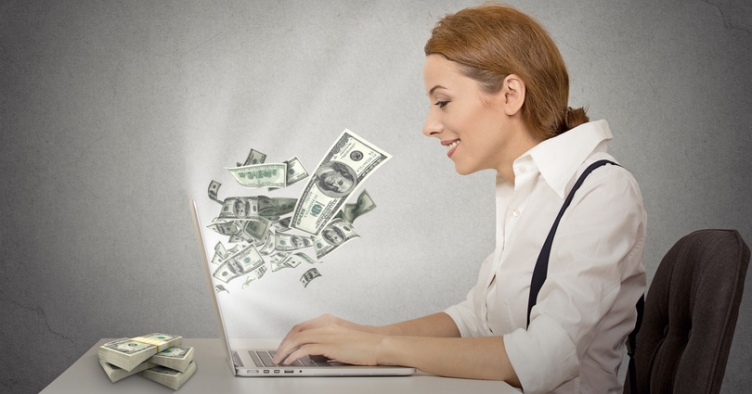 Online Job from Home Options for Moms
Works from home moms have the best of both worlds: they get to spend quality time with their families and have fulfilling and interesting careers. You get to set your own work hours, which means that you will never have to miss another of your kids? recitals ever again. Instead of the daily battle of dropping the kids off at school before dashing off to work during rush hour traffic, you can have a relaxed start to each day.
There are many available options for work from home moms. If you can string together a decent paragraph, you may find that being a freelance writer is for you. If you know how an office works, you could become a virtual assistant. Even if you seem to have no specific marketable skill or you have been out of the workforce for awhile, there are still many options awaiting you online.
The best place for potential work from home moms to get started is to hit some of the websites made just for women like you. Here you will find an array of home-based job options and advice. Check out what is available and whittle down the options to something that is a good fit for your skills and lifestyle.
Works from home moms don?t start out making thousands of dollars with the click of a mouse, but if you invest your time by researching opportunities well, you will find a winner. You could find yourself doing anything from reviewing credit cards or writing e-books to arranging travel plans for people on the other side of the world. The opportunities are many and exciting.
If you have a specific skill such as being a graphic designer, a photographer, a journalist, or a translator, you will find that you can market that skill online and clients will come running. In this case, it is a great idea to develop your own website where potential clients can come and see some of your work. If you are particularly knowledgeable about a specific topic, you may find that you can become a guide on about.com or similar websites.
Starting a blog about something that interests you can also be a money generator. With enough traffic, you can find advertisers willing to pay you for a spot on your blog. A blog can also be a good way to promote your professional services. There are many blog sites that will allow you to blog for free and offer you the chance to get paid also.
There are far more online options for work from home moms than can be crammed into an article. The very best advice is to get started doing your research, start small and build up your business. Dedication and perseverance get you everywhere in life, whether it is in cyberspace or otherwise. The beauty of being a work from home mom is that you will get to show a little of that dedication to your kids and they will thank you for it.
Single moms are superwomen. That is just an undeniable fact. Another undeniable fact is that being a super single mom is an incredibly tough job. Single moms are responsible for bringing home the bacon and also, somehow, managing to raise fine, upstanding individuals. Holding down a job and raising a family can sometimes seem impossible and you may often feel like you are doing an average to poor job of both. For these reasons, many single mothers dream of becoming a work from home mom.
Luckily, with the arrival and omnipotence of the Internet, new opportunities are opening up for proactive single moms to start working from home. The benefits of being a work from home mom are obvious: you make your own hours and fit work in around you and your kids? schedules. Every single mom who has had to beg their boss for a day off or feign a sick day in order to be able to attend their kids? Christmas shows, knows just how valuable flexible working hours can be.
Being a work from home mom also means that you can spend all day with your children and then start working when they have been put to bed.
There are literally a million and one different options for a single work from home mom. Set aside a quiet Sunday afternoon to get onto the net and start browsing to see what is out there waiting for you. If you are a professional such as an architect, graphic designer, IT specialist, web designer, journalist or so on. You will find that there are many freelance websites that you can join to bid for lucrative projects.
At first, it will probably start out more as a hobby, but as you build a database of clients, you will find that you have more than enough work to keep you out of mischief and the kids in new clothes.
If you are any good at writing (that is you can use spell check and construct a decent sentence), then you may be able to try some online writing. If you don`t have any previous writing experience but you would like to try writing, there are websites where you can get some practice and build up a portfolio. Associated Content and Helium are two such sites. There are also data entry jobs, blogs, surveys, reviews?the sky is the limit.
Do your research and don?t fork over any money for programs or get rich quick schemes before you are sure about what they are offering you. If it seems too good to be true it probably is. Out there in cyberspace, there are a number of cyber pirates looking to take some of your money for nothing.
On the other hand, there are a lot of people like you that are looking to have a better balance between work and family. Give it a go, give it time and do your research. You won`t regret it when you are a work from home mom and are spending your afternoons baking with your children instead of battling rush hour traffic.