By Gangadhar Kulkarni 301 weeks ago 720 Views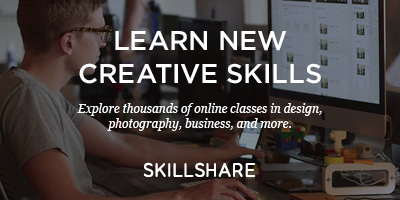 Skillshare: Customize Your Class Recommendations By Following Skills that Interest You
Skillshare founded in 2012 with only 15 courses, Skillshare has grown to a global e-learning environment offering 15,000+ online classes to 2+ million students. Some of them are taught by such prominent influencers as Seth Godin (entrepreneurship), Marc Ecko (branding), Guy Kawasaki (business), and Gary Vaynerchuk (social media).
In this review, we will look at what Skillshare has to offer, how it is different from other MOOC (Massive Open Online Courses) and whether it is worth your time.

Overview of Skillshare
The platform contains thousands of online courses, loosely organized into four categories: Creative (design, illustration, music, art, etc), Business (entrepreneurship, finance, marketing, and so forth), Technology (coding, security, design, management) and Lifestyle (anything from crafts and languages to health and gaming).
Participation in any of the courses is open to anyone, i.e. there are no prerequisites to fulfill in order to be accepted. There are no restrictions on becoming a teacher, either, which implies that there is no formal accreditation. However, instead of receiving a diploma after completing a course at Skillshare, you gain something arguably more valuable: real, verified skills which can be used to do useful things.
This is achieved by the unusual format of the courses: Skillshare focuses heavily on practical tasks, group work, as well as teacher-student interaction. Each course includes video lectures on the subject matter, but the main action takes place during the class project(s), which helps students to really internalize the knowledge and skills by rolling up their metaphorical sleeves and actually creating something. The platform supports and encourages collaboration and discussion during the courses, both between the teacher and her students, as well as among the latter.
Courses vary in their degree of specialization, from the broad, concept-exploring pieces like "Monetizing Your Passion" – to extremely specific ones focusing on a single useful outcome, e.g. "Painting Sweets in Watercolor". This allows effectively creating online semesters for yourself, getting broad overviews first, then digging deep into little bits of your area of interest and honing the respective skills.
Price Structure
You can watch a video intro to any course without even having to register on the platform, yet to take the full thing you will need to create an account. With an account, you can take any number of courses from the free course set (1,000+ items) as well as participate in discussions and workshops.
In order to gain access to all 15,000+ courses available on Skillshare, a Premium subscription is necessary. Another perk is the ability to save courses offline and watch them at any time without having to think about the Internet connection. The Premium membership costs $9.95 per month and offers a 27% discount for annual billing cycle; there's a 30-day trial period where you can try our all the premium features without being charged.
Skillshare also offers a team plan, priced per user, which allows accessing the full Premium feature set within a larger group or organization; you can thus learn together with your colleagues, friends, or family members and benefit from even deeper collaboration while working on course projects.
The paid subscription is the way for Skillshare to cover their running costs, avoid ads (there are none in any of the courses) and support the teachers who offer their time and effort by creating and teaching new courses.
Pros
-Skillshare is much more informal, social, and detail-focussed than most other online learning platforms, which makes it a great complementary choice for those wishing to truly acquire a new skill set. By taking more academic and even formally accredited courses from the likes of Coursera, and then building upon that foundation by drilling down to explore the detailed skills with talented practitioners on Skillshare.
-If you're looking to learn new bits and tricks in your existing field, Skillshare is also a useful tool: there is hardly any other place where you can get real advice from industry experts and collaborate with your peers in a more user-friendly and fun environment.
Cons
-For learners who looking to have one-on-one contact with an instructor or teacher, who are wishing to be tested and quizzed on a regular basis, or who are hoping for a "typical classroom structure" Skillshare is not the appropriate option.
-This company also doesn't offer any proof of completing a course to be used in the Furthermore, contacting the company itself can be a bit frustrating as they only communicate via email.
-Lastly, not all instructors are certified teaching professionals. Class videos can be taught by nearly anyone (this is not to discount the level of learning possible) and are not generated through Skillshare's internal company.