By Rajaraman K 118 weeks ago 248 Views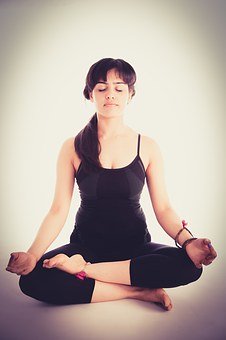 Meditation for Busy People
You can apply meditation to any situation in your daily life. If you want to meditate but also enjoy shopping, you can still mix both. Entering the shop, you will be happy to see a discount sale. But first be aware of the value of the goods that the mind determines. Even though the store has discounted 50%, maybe under the seller, the item is not worth it as before.
That is how you have to apply meditation to understand the value of an item in terms of both the seller as well as the buyer. Sometimes, the busiest places are good places to practice meditation. Time and again, our minds feel annoyed by unpleasant sounds and words. For example, when we see someone who looks at us, as if we are not wearing clothes today, we immediately feel uncomfortable.
Every day on Facebook, if you get a lot of likes or admiring comments, you feel comfortable. Our hearts are easily affected by the sounds and words from the outside. So why do we sometimes like to be quiet, and sometimes like to go to a noisy and tumultuous place? Why so? Here, meditation helps us to understand our mind by observing how the mind reacts when receiving the sound.
When it comes to success or failure in life, I think it is a good time to practice meditation. Look at the space ahead and imagine a starting line and think you need to cross that line to reach the destination ahead. All of a sudden, your ordinary line has a destination, and then you naturally feel good about reaching your destination. So who is that line? It is you.
In business, success or failure is just a concept that you create for yourself. It is a game of mind, so we need to know how to master the game. Always remember to create your starting point as well as your destination. In terms of methods, you can practice a few simple ways like meditating on the breath. This is the way we nourish our mind is calm and clear.