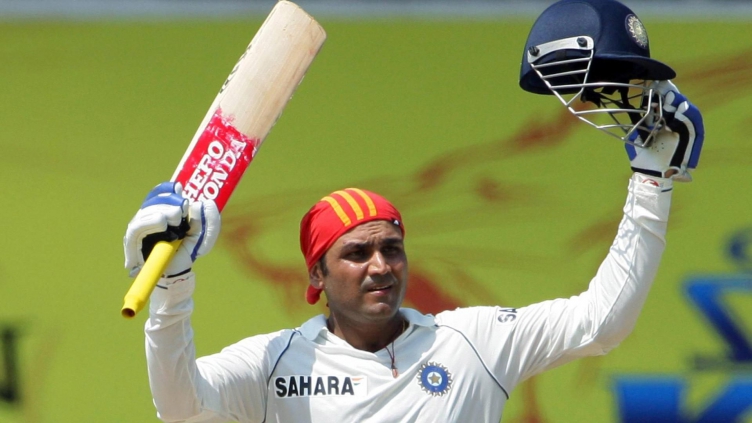 Viru, Thanks for the entertainment
Virender Sehwag was one of the fearless heroes in the mind of many cricket fans. I was attracted towards his batting only because of the resemblance with Sachin Tendulkar. Later he became the Unavoidable part of Indian cricket.This most fearless batting icon of India hit tripple century 3 times. no other man in India have reached this milestone. Eye-hand coordination was his main weapon. Critics were against the footwork of this batsman. Inspite of all defects he kept on beating every bowler fearlessly and continuously. This gave him a lot of supporters. Proudly i could say i am one among Sehwag supporters.
Sehwag did a good job for India as a part-time off spinner too. His ODI debut was in 1999. and he got a call to the test team in 2001. His lucky story begins after being selected as an opener In Indian squad. Many times he stood out of the Indian team due to poor form,but every time he did a wonderful comeback.He had been the vice-captain for the Indian cricket team. He was selected as Wisdon leading cricketer of the years 2008 and 2009. He got Arjuna award in 2002 .He became the best ICC test player of the year 2010.In the same year he was honored with Padmasree.
Number of ODI -251

Number of tests -104

Number of T20- 19