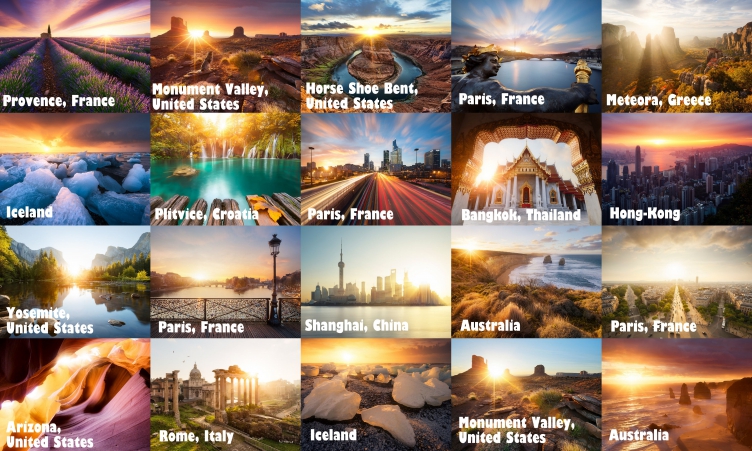 A French photographer spent 3 years travelling around the world to catch the sun
While travelling, watching the sunrise sunset is such a beautiful way to experience a new place. For such an everyday instance, sunrise or sunset is truly a unique thing every time it happens. The French landscape photographer Julien Grondin spent three years travelling around the world to capture most breathtaking and spectacular landscapes and cityscapes by including the sun directly in the frame. He visited many different countries such as Italy, Iceland, Thailand and even the U.S.A. and saw the most fascinating sunrises that you can imagine.
Julien Grondin writes on Boredpanda that "I decided to explore the world and visit many countries with the target of capturing cityscapes and landscapes the way I love the most, by including sun as the main event"
The resulting photographs are mind-blowing, and it includes both earth and sky, nature and urban. By travelling from Paris to Hong Kong, Yosemite to Australia, Grondin captures the beauty of each place with the sun literally focus the surrounding landscape.