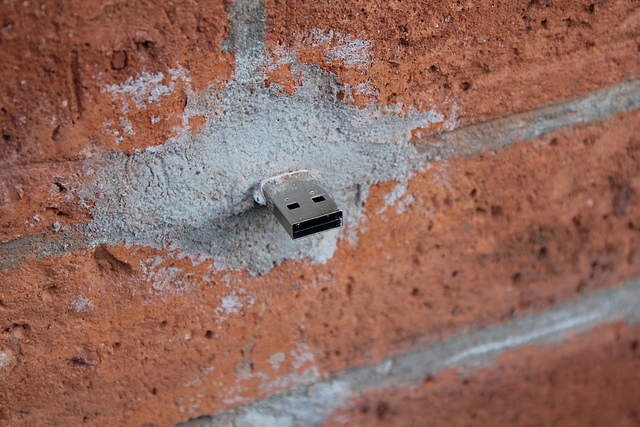 What is USB dead drops?
It is a USB mass storage device installed in a public space. For example a USB flash drive might be mounted in an outdoor brick wall and fix in place with fast concrete. It is also possible to smart phones and tablets for this purpose, by utilizing a USB on the go cable. The dead drop can be regarded as an anonymous offline and peer to peer file sharing network.

BACKGROUND AND HISTORY
The Dead Drops project was conceived by Berlin based conceptual artist Arm Bartholl, a member of New York's fat lab art and technology collective. The name comes from the dead drop method of espionage communication. Each dead drop is typically installed without any data on the drive, except two files dead drops manifesto.txt and readme .txt files explaining the project. Dead drops are USB based devices which must be connected to an upstream computer system. The act of making such a connection to a device which is not necessary trusted inherently poses certain threats such as Malware, Boody trap & Mugging.